Announcements
HERO WEEK Nov 5-9, 2018. We will be closed Saturday, Nov 10th and Monday Nov 12th in Observance of Veterans Day. We will resume regular schedule Tuesday. Home wods will be provided.
**THANKSGIVING HOLIDAY HOURS**
Closed Thursday Nov 22nd and Friday Nov 23rd. Open Saturday Nov 24th for 8:30 am class.
CrossFit VU – CrossFit
U.S. Army Staff Sgt. Jeremie "JBo" "Bubba" Border, 28, of Mesquite, Texas, assigned to the 1st Battalion, 1st Special Forces Group (Airborne), based in Torii Station, Okinawa, Japan, died Sept. 1, 2012, in Batur Village, Afghanistan, from wounds suffered when enemy forces attacked his unit with small-arms fire. He is survived by his parents, Mary Border and Robert Harris; sisters, DeLaynie Peek, Katie Border, Ashley Harris and Amanda Pereira; nephews, Robbie and Kayden Pereira; and brothers-in-law, Jason Peek and Roberto Pereira.
JBo (AMRAP – Rounds)
28-Minute AMRAP of:

9 Overhead Squats, 115#

1 Legless Rope Climb, 15″

12 Bench Presses, 115#
In honor of U.S. Army Staff Sgt. Jeremie "JBo" "Bubba" Border, 28, of Mesquite, Texas, died Sept. 1, 2012
To learn more about JBo click here
RX

Womens weight is 75#
scaled options:

Intermediate Option

AMRAP 28mins

9 overhead squats

1 legless rope climb

12 bench presses
Men: 95# OHS & bench, 15-ft. rope

Women: 65# OHS & bench, 15-ft. rope
Beginner Option

AMRAP 20mins:

9 overhead squats

1 rope climb, lying to standing

12 bench presses
Men: 45-lb. OHS and bench

Women: 35-lb. OHS and bench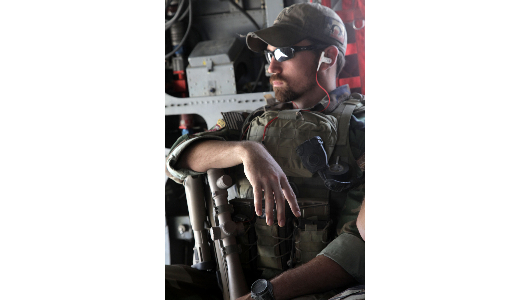 U.S. Army Staff Sgt. Jeremie "JBo" "Bubba" Border, 28, of Mesquite, Texas