Announcements
Hero Week Nov 8-13. Open Monday-Thursday. Closed Friday Nov 12th. Then we Murph on Saturday until we are done! We will be closed Monday, Nov 15th.
Thanksgiving hours: Wednesday Nov 24th, NO 630pm Class. Thursday 25th and Friday 26th, CLOSED. Come work the turkey off on Saturday for our Turkey burn off WOD
CrossFit VU – CrossFit
Army First Lieutenant Omar J. Vazquez died in Southern Iraq on April 22, 2011 of wounds sustained when insurgents attacked his unit with an improvised explosive device. He was assigned to Fox Troup, 2nd Squadron, 3rd Armored Cavalry Regiment, Fort Hood, Texas. He and his unit were supporting Operation New Dawn. 1LT Vazquez was posthumously awarded the Purple Heart and Bronze Star, the Global War on Terrorism Service Medal, the Operation Iraqi Freedom Medal and the Combat Action Badge.
Twenty-five year old Omar was from Hamilton, New Jersey. He grew up in Trenton and moved to Hamilton. He had a strong love of democracy and even as a child all of his toys were Army-related. Even as a little boy, he was known to be very patriotic and expressed his desire to serve his country. He also enjoyed playing paintball, handball and was an avid reader. He had a passion for books on United States and world history, but his dedication was focused on service to his country.
His intent for service was clearly demonstrated as he lost 100 pounds just to get into the New Jersey National Guard. This training and persistence for readiness served him well in 2009, when he served at a leader's training course at Fort Knox, Kentucky assisting new ROTC cadets before he was subsequently assigned to Fort Hood as a field artillery officer.
Omar Vazquez graduated from McCorristin Catholic High School, now Trenton Catholic Academy, in 2003. He earned an associate's degree from Mercer County Community College, a bachelor's degree in history from Rider University, and a master's degree in liberal arts from Rutgers University at Camden.
Omar (Time)
For Time:

10 Thrusters, 95#

15 Bar-Facing Burpees

20 Thrusters, 95#

25 Bar-Facing Burpees

30 Thrusters, 95#

35 Bar-Facing Burpees
In honor of U.S. Army First Lieutenant Omar Vazquez, 25, of Hamilton, NJ, died of wounds suffered April 22, 2011
To learn more about Omar click here
For Time

10 Thrusters 75/55 or less

15 Bar-Facing Burpees or up/downs

20 Thrusters

25 Bar-Facing Burpees or Up/Downs

30 Thrusters

35 Bar-Facing Burpees or up/downs
Scale reps if needed by 5 reps each.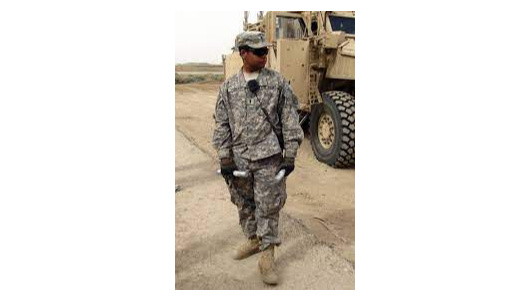 Army First Lieutenant Omar Vazquez