Announcements
Hero Week Nov 8-13. Open Monday-Thursday. Closed Friday Nov 12th. Then we Murph on Saturday until we are done! We will be closed Monday, Nov 15th.
Thanksgiving hours: Wednesday Nov 24th, NO 630pm Class. Thursday 25th and Friday 26th, CLOSED. Come work the turkey off on Saturday for our Turkey burn off WOD
CrossFit VU – CrossFit
retest from November 2020 Hero week**
Matthew Thomas Abbate was born September 1984 and raised in Fresno, California. He graduated from Sierra Charter High and enlisted in the Marine Corps in 2006.
He was a member of the "Darkhorse," 3rd Battalion, 5th Marines Regiment, 1st Marine Division, I Marine Expeditionary Force based at Camp Pendleton, California. Abbate served three tours of duty in Iraq, Japan and Afghanistan, where he was killed in action Dec. 2, 2010.
Two months prior, Abbate's sniper section was accompanying a squad of Marines on foot patrol in the Sangin River Valley. As they patrolled orchards and fields, enemy insurgents opened fire on their position to lure them into an unswept minefield. Almost instantly, improvised explosive devices detonated, injuring two Marines and a Navy corpsman. The blast incapacitated the patrol leader. Abbate recognized and took charge of the situation, running into the unswept minefield and drawing enemy fire as he rallied the disoriented survivors. Completely exposed, Abbate personally suppressed the enemy and directed the remaining squad members' fire.
After coordinating a medical evacuation while the casualties received urgent aid, Abbate swept the landing zone for mines until enemy fire again forced the squad to take cover. Knowing the urgency of rapid evacuation for the critically wounded, Abbate once again rallied the squad and led a counterattack that cleared the landing zone of hostiles, allowing for a helicopter evacuation. He received a Navy Cross for his actions that day.
Abbate received fatal wounds two months later when another Marine patrol, pinned down by enemy fire, called in a coalition airstrike. The combination of the airstrike fragments and enemy explosives killed him.
Survivors described Abbate as being "the perfect Marine." In addition to the Navy Cross, Abbate received a Purple Heart, Navy and Marine Corps Achievement Medal, National Defense Service Medal and other medals.
Abbate (Time)
For Time:

Run 1 mile

21 Clean and Jerks, 155#

Run 800 meters

21 Clean and Jerks, 155#

Run 1 Mile
In honor of U.S. Marine Corps Sergeant Matthew T. Abbate, 26, of Honolulu, HI, was killed on December 2, 2010
To learn more about Abbate click here
35-40min time cap.

If you can not run a mile in under 10mins then I would scale the run.
Scaled:

For time:

Run 800m

21 C&Js @ 135/95, 115/75, 95/65#

Run 400m

21 C&Js @ 135/95, 115/75, 95/65#

Run 800m
everything can be scaled further. Stay in your fitness lane this week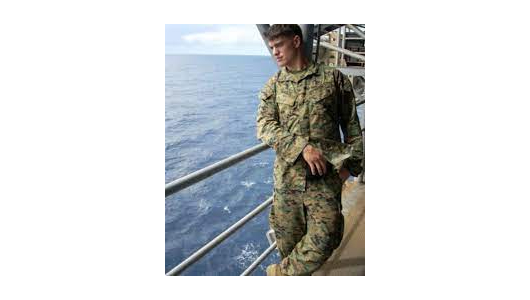 USMC Sgt Matthew T. Abbate